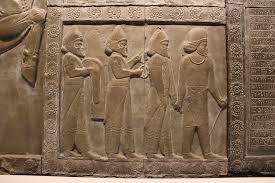 These Ancient Mesopotamia teacher resources were selected by the editor at History Hustle for history teachers to devise fun and interesting ways to teach ancient Mesopotamian history to their students and make history fun and engaging to learn.
Ancient Mesopotamian history goes back to the dawn of human civilization as we know it, and is the origin story for Western history that echoes into the modern world. Sargon the Great, the Sumerians, Assyria and Babylon, all of these rich stories are so much fun to learn about. Mesopotamian history dates back to around 4,000 B.C.E and thus remains one of the most ancient of all ancient civilizations. History Hustle provides some reseources here to get started on creating the ultimate ancient Mesopotamian lesson plans for your students.
Please note that these resources will be updated as more links are added. If you have your own teacher resources, we'd love to add them here! Please email us at info@historyhustle. Share your brilliance with the community!
Ancient Mesopotamia Lesson Plans
Here are ancient Mesopotamian lesson plans that you can copy or simply get inspired by.Again, we encourage you to leave email us any of your own lesson plans!
Lesson Plans – Mr. Donn's Site
Lesson Plans – Univ. of Chicago
Ancient Mesopotamia Primary Sources
Check out some ancient Mesopotamian primary sources too! Below you'll find links where you can access them:
Primary Sources – Fordham University
Primary Sources – University of Texas
Primary Sources – Yeshiva University
Primary Sources – Montana State University