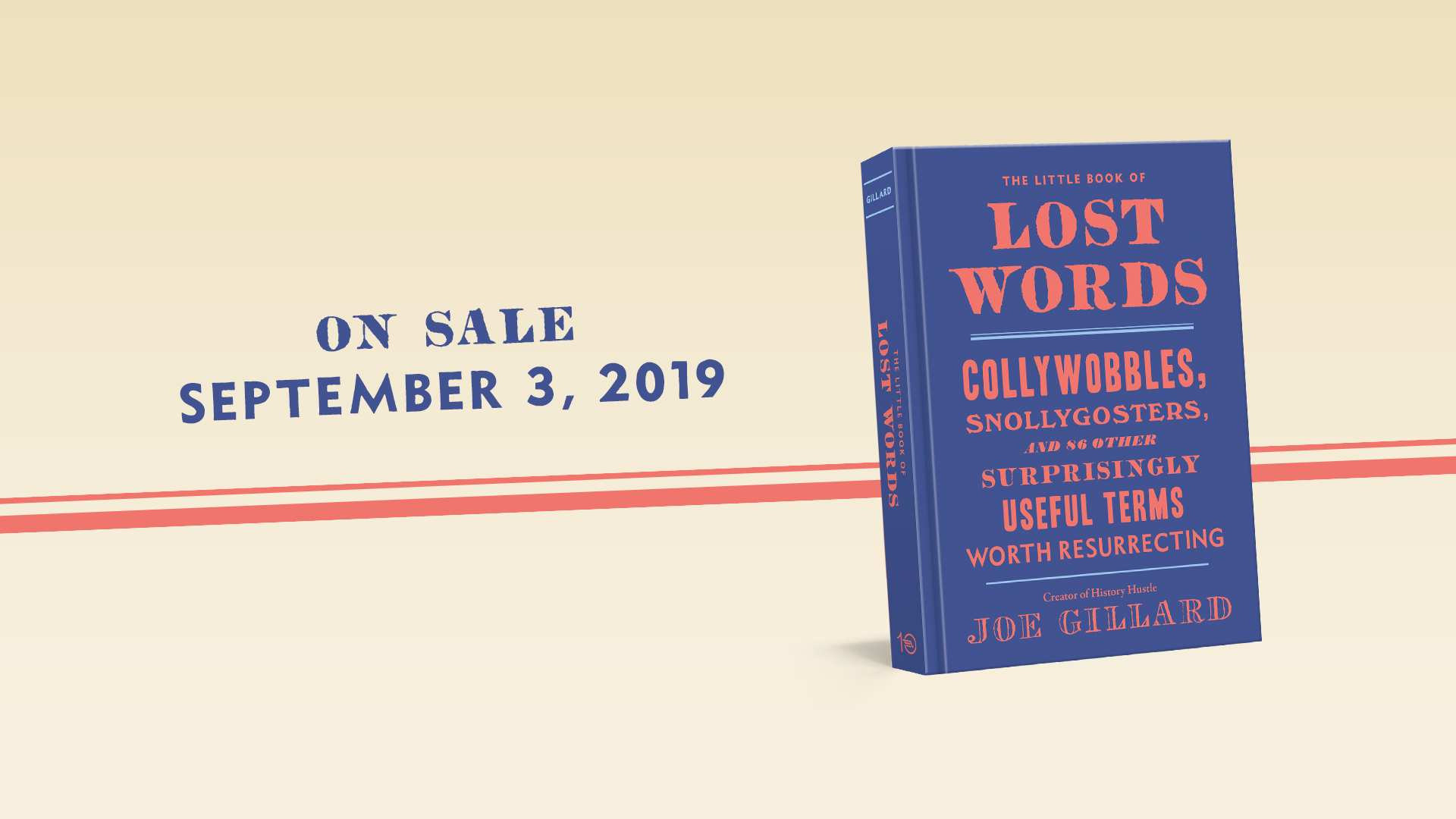 Historical life tips from History Hustle. Some questionable and/or hilarious gems from various advice books throughout history.
1.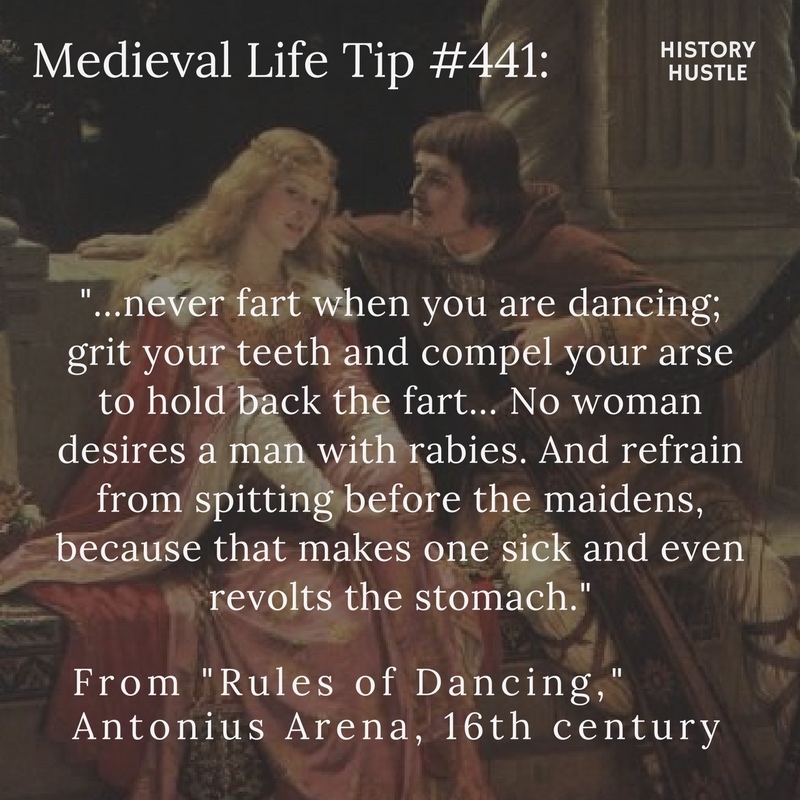 And you thought getting rabies was gonna make you a stud.
2.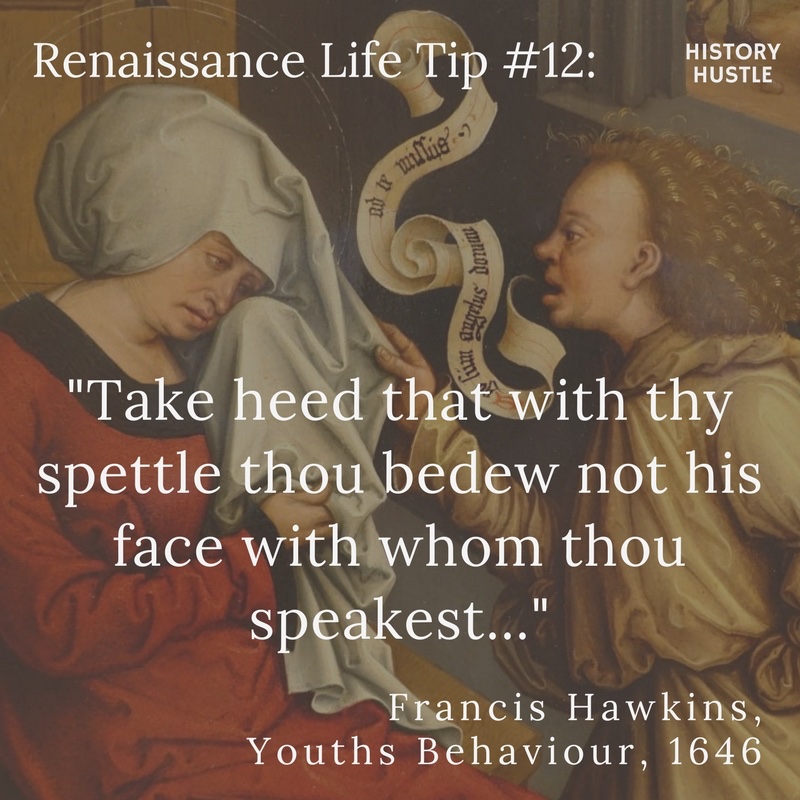 I don't think you can even speaketh this sentence without spitting.
3.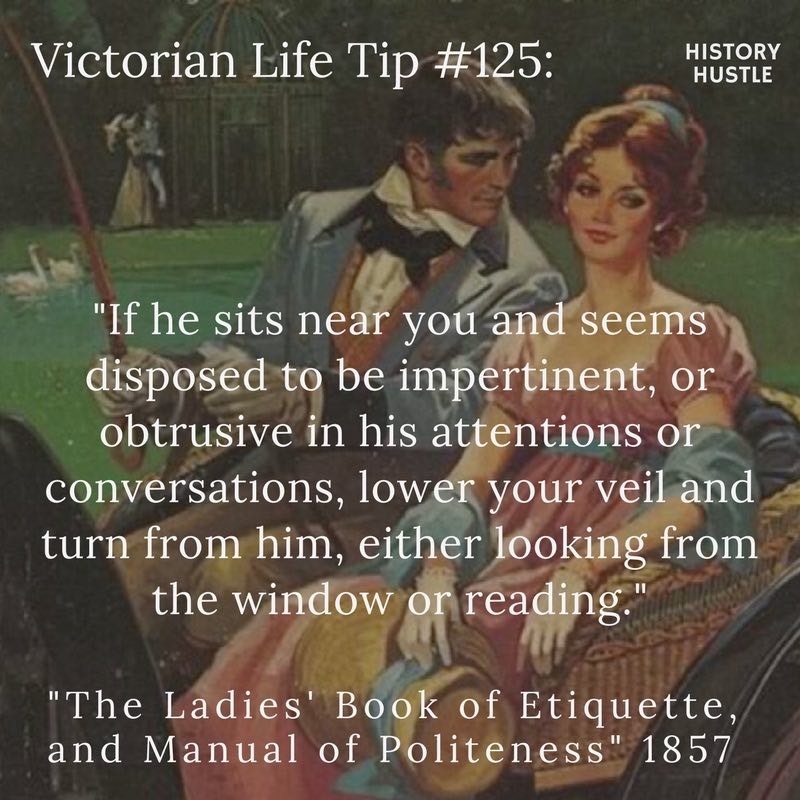 And if that doesn't work, put on the biggest headphones you have.
4.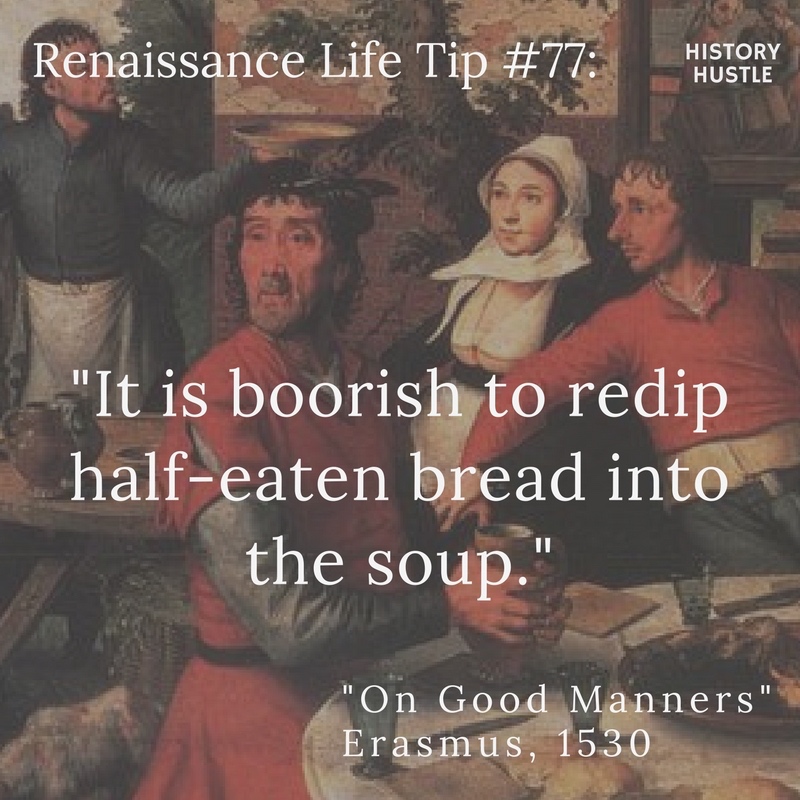 Don't double-dip.
5.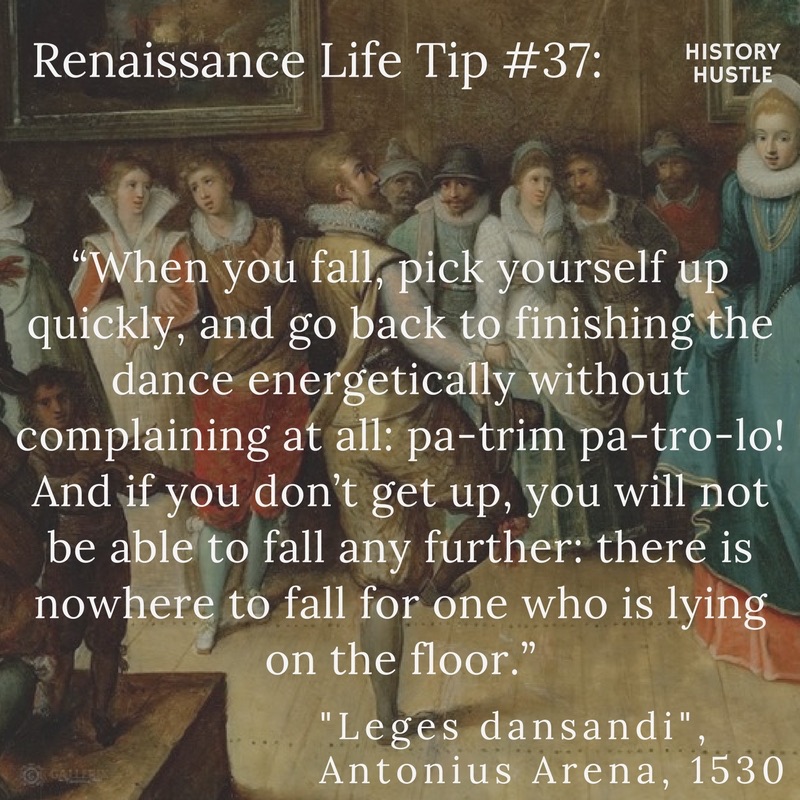 And if someone records it with their phone, demandeth they delete it.
6.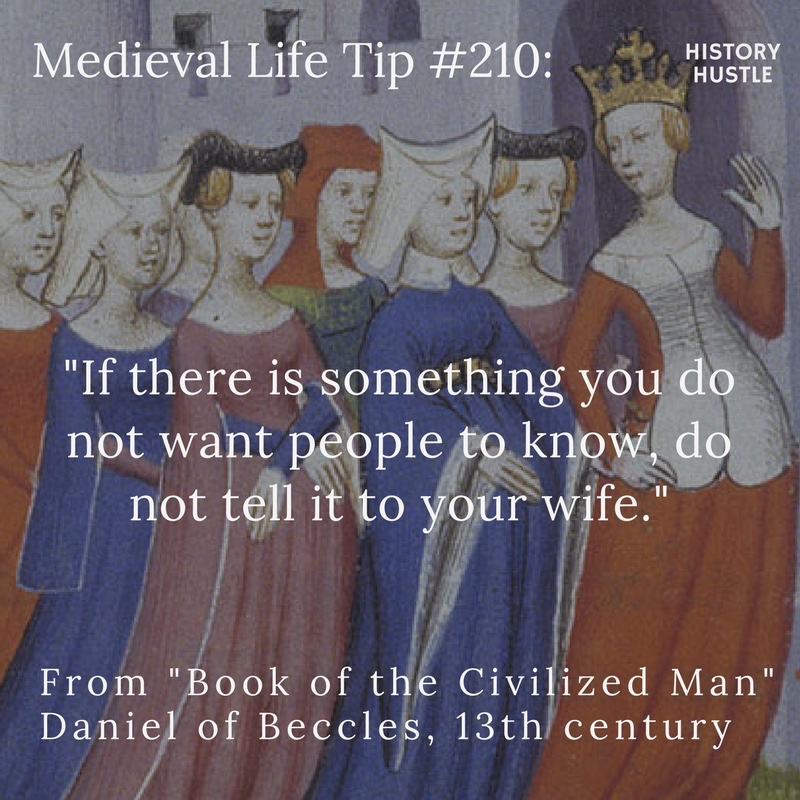 Sorry for that one.
7.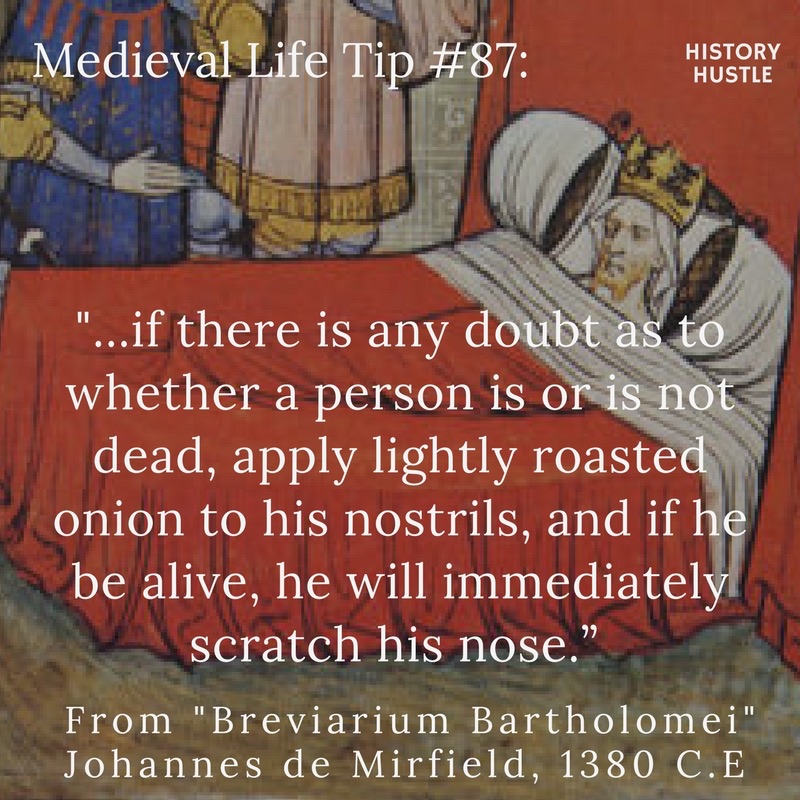 Or, you know, SEE IF THEY'RE BREATHING BEFORE YOU GO LIGHTLY ROASTING A DANG ONION.
8.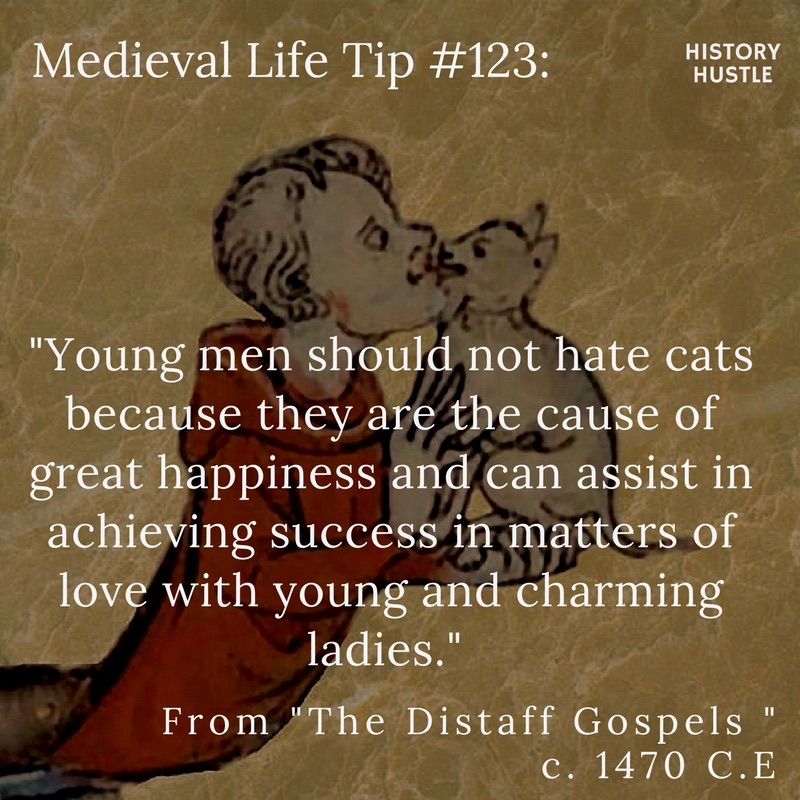 She couldn't resist him when she saw his filthy plague-cat.
9.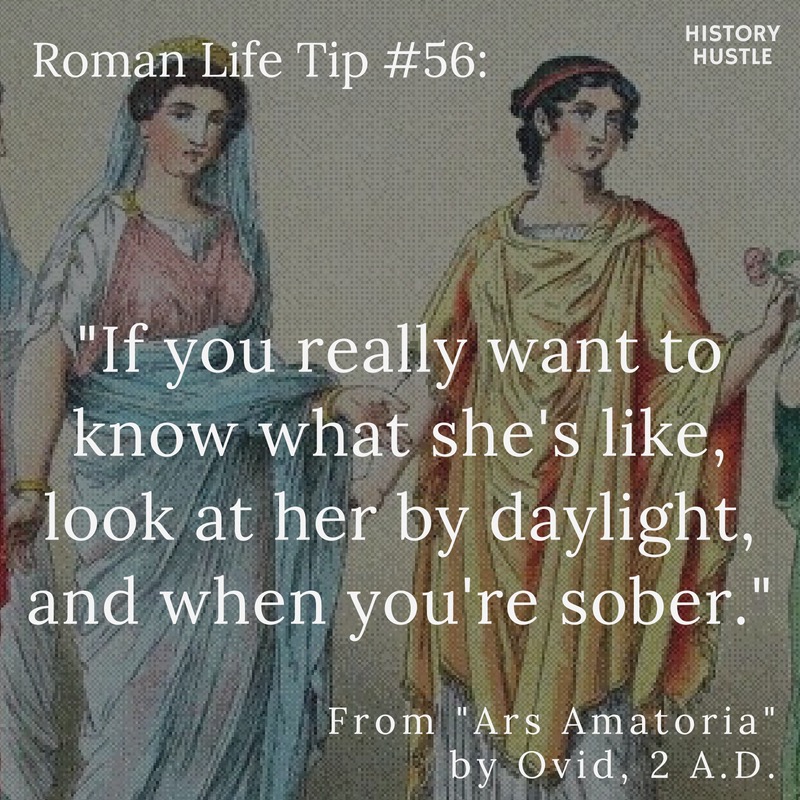 You're no adonis yourself, pal.
10.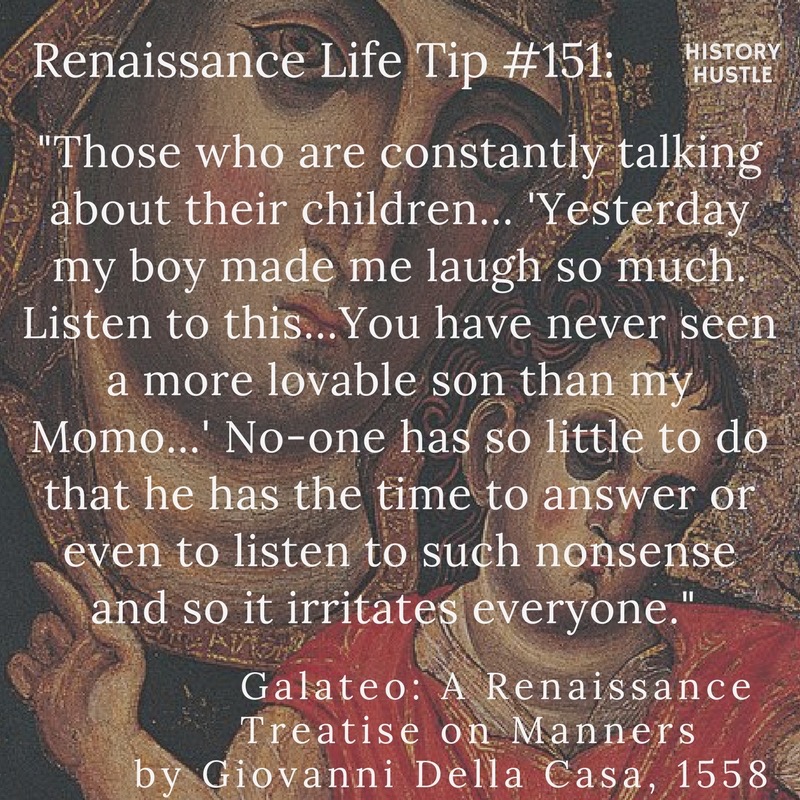 And this is before Facebook.
Old-Fashioned Word of the Week
Learn about a new historical "lost" word every week in your email. Add it to your conversation to resurrect it, and connect with our shared past.