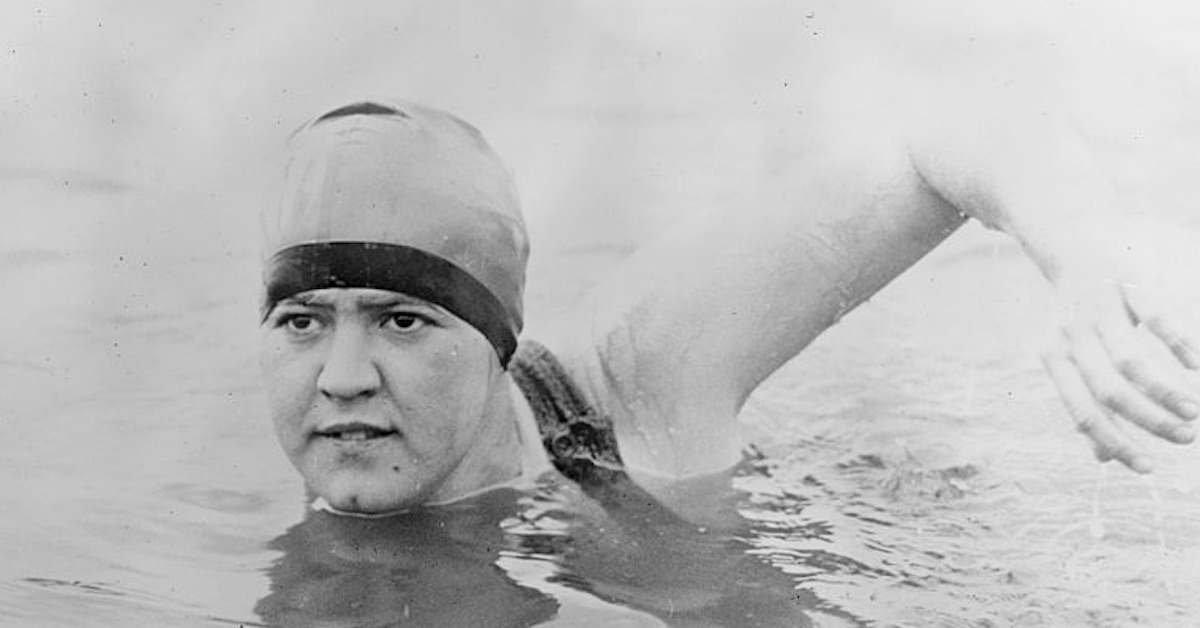 Gertrude Ederle wanted to swim across the English Channel and trained with a male swimmer who had himself failed to swim it 22 times. He thought it was "too much for any woman swimmer". In 1926, Gertrude swam across it in a controversial two piece suit, and beat the record of five men before her by two whole hours and in choppy conditions.

Fact check the sources used for this fact at the end of this article.
At times she would help herself to keep going by singing 'Let Me Call You Sweetheart" in time with her strokes. In addition, crew members in a nearby boat held up signs reminding her about the red roadster she was promised if she made it.
In 1924, before swimming across the channel, Ederle won gold in the 1924 Olympics. She died in 2003 at age 98. She spent later years teaching swimming to deaf children.
Daisey Ridley is set to play Gertrude Ederle in a drama on Disney+.
FACT CHECK – Gertrude Ederle
.
Here are sources used for this fact:
NyTimes – Gertrude Ederle, the First Woman to Swim Across the English Channel, Dies at 98
The Telegraph – When Gertrude Ederle turned the tide
Elmira College – Gertrude Ederle, Female Swimmer
History – The First Woman to Swim the English Channel Beat the Men's Record by Two Hours