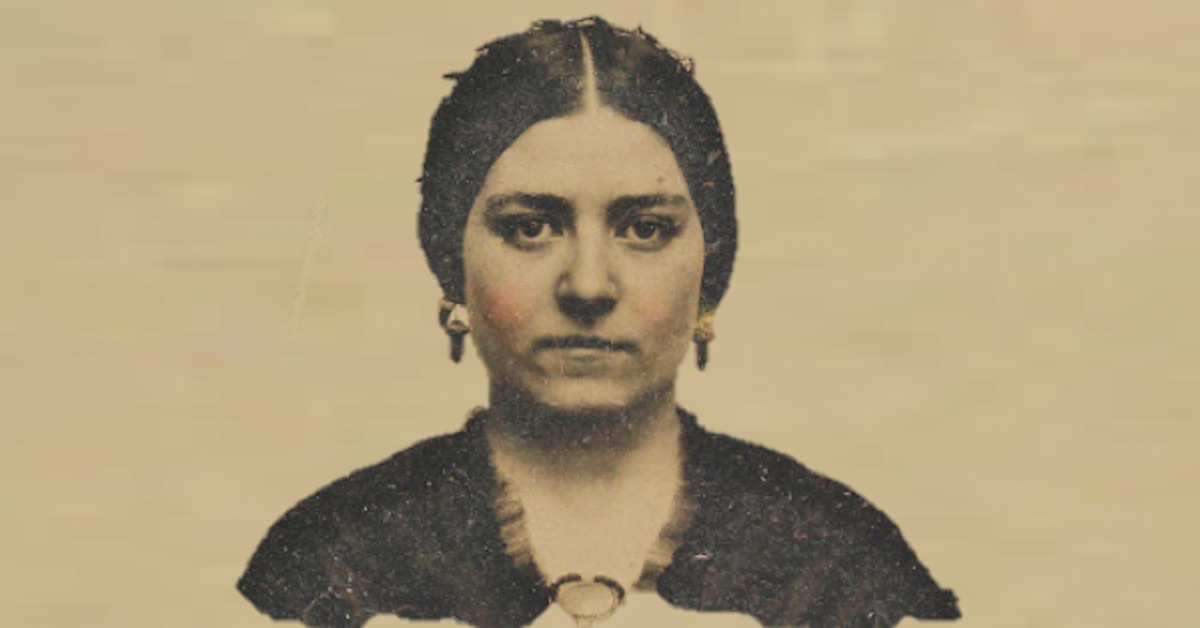 In 1856 the captain of an American clipper collapsed of illness, leaving his 19-year-old wife to navigate. Mary Patten commanded for 56 days while pregnant, faced down a mutiny, and studied medicine to keep her husband alive. She earned fame and was awarded $1000 for her heroics. She said she was doing "only the plain duty of a wife."
Fact check the SOURCES used for this fact and article at the end.
In 1853, Mary married a sea captain named Joshua Patten. His ship would take people and cargo from New York to Boston.
When Joshua Patten took over for a captain on another ship bound for San Francisco in 1854, he took his new wife, Mary, along with him.
Mary, was determined to be of help on the ship and she read up on how to sail a ship, and how to navigate, so she could be useful. She also learned "meteorology, the ropes and sails, stowage of cargo, and many other ship's duties". And next time, on the second voyage to San Francisco, she again joined her husband, this time pregnant.
As was common in those times, Patten could receive thousands of dollars if he got there in under 100 days. So the captain was pretty angry when his first mate was caught sleeping. He locked him up as punishment. But the second mate was not a great sailor and so the captain had to do the work of multiple men himself.
But he ended up getting sick with a fever. So Mary Patten, in true fashion, read medical books on board and learned how to treat him. She also now had to captain the ship.
The first mate asked her to let him out, but she wanted to respect her husband's wishes, so she refused. He tried to get the crew to mutiny against her, but she was able to convince them that she could lead the ship and secure the reward money.
When she finally finished the successful voyage, she became a celebrity. She was awarded $1,000, and a fund was created to help out with some costs.
According to Mary Patten she was doing, "only the plain duty of a wife towards a good husband."
FACT CHECK – Mary Patten
.
Click the sources used for this fact:
New England Historical Society