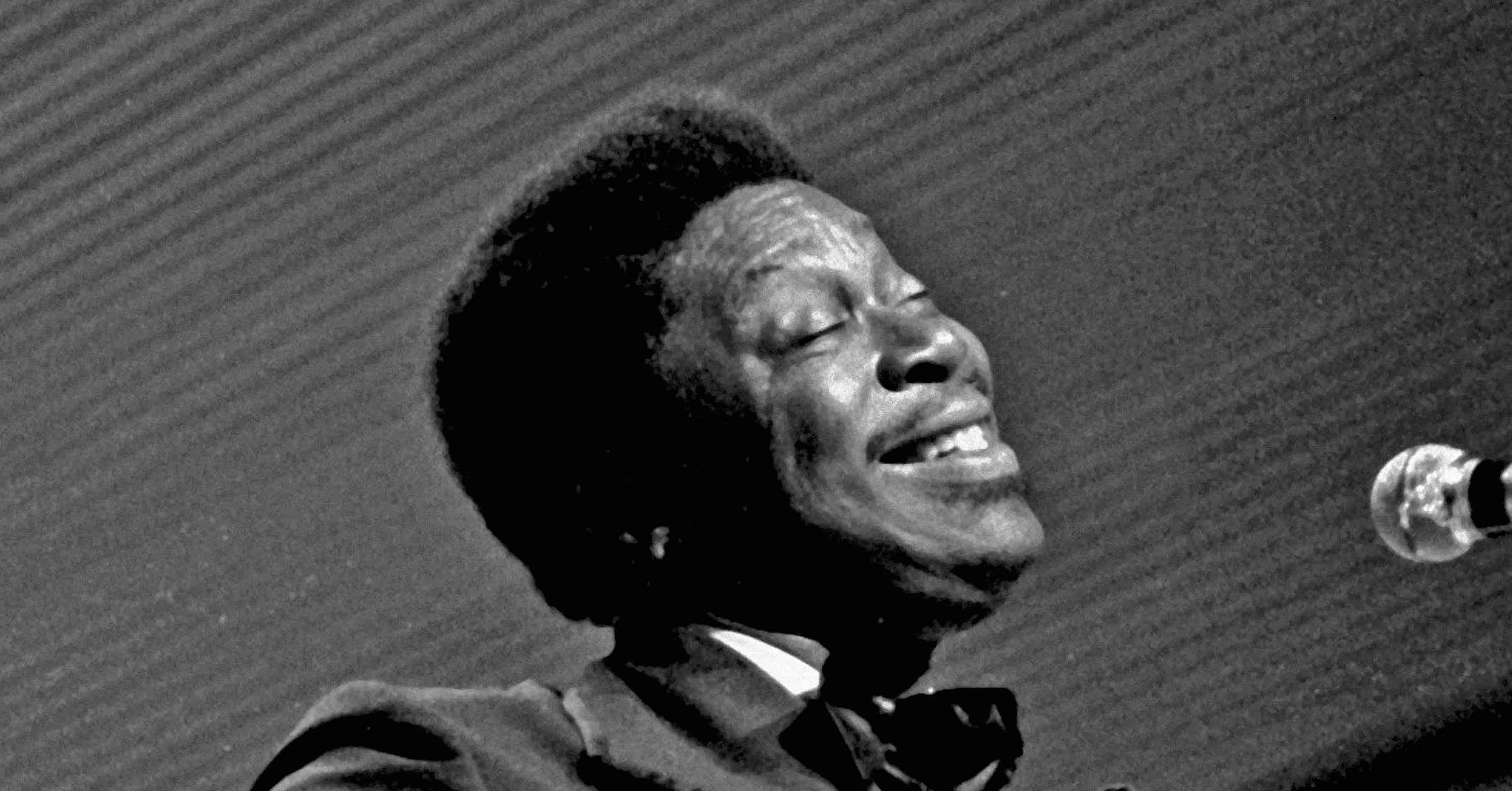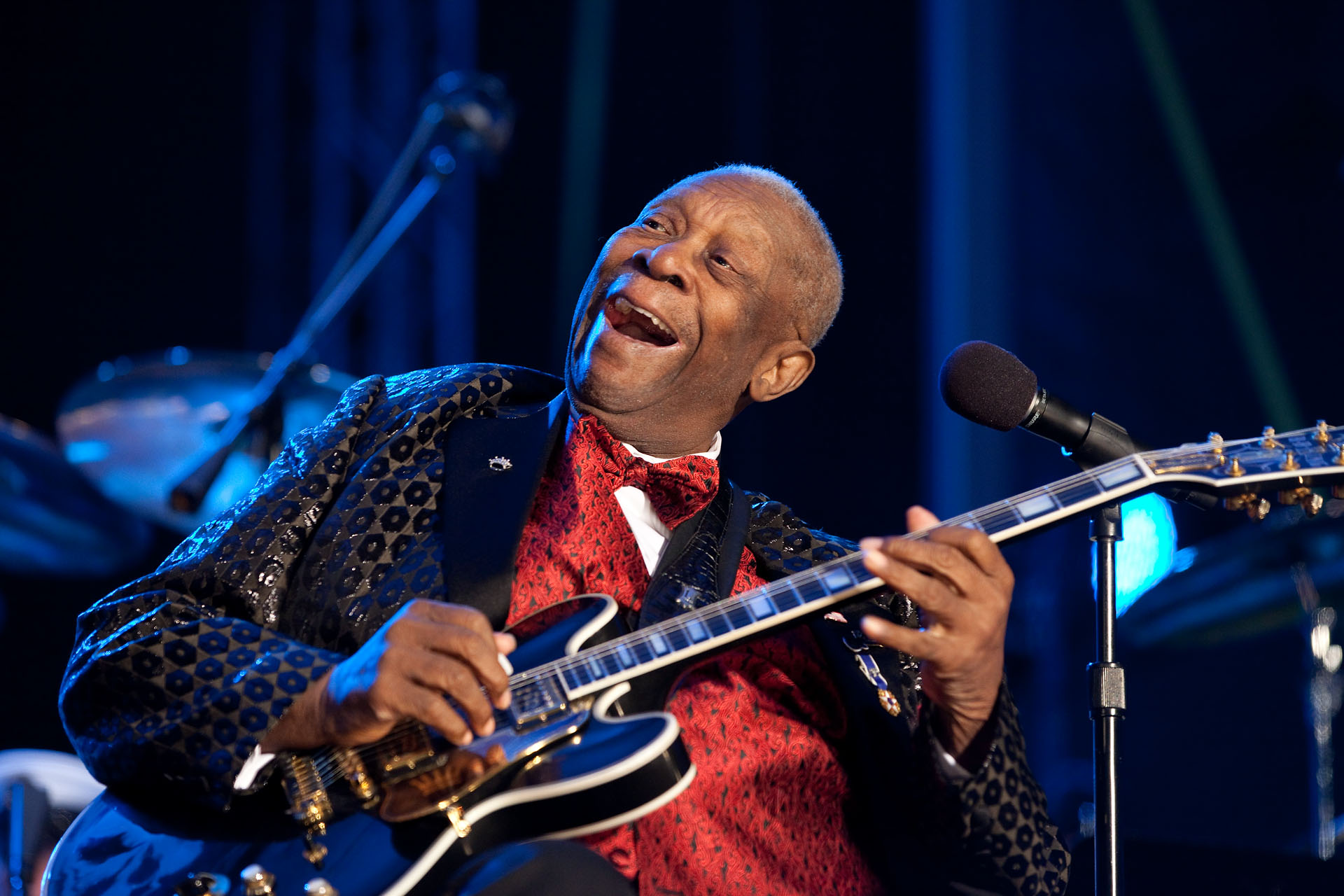 By Rick Larson Jr.
B.B. King's Childhood struggle
The man known worldwide is "B.B. King" was born September 16, 1925 as Riley B. King, near a town called Indianola, Mississippi. As a small child, after his parent's divorce, King lived with his mother until she passed away when he was nine years old. He would be forced to live on his own until he was able to reconnect with his father some years later.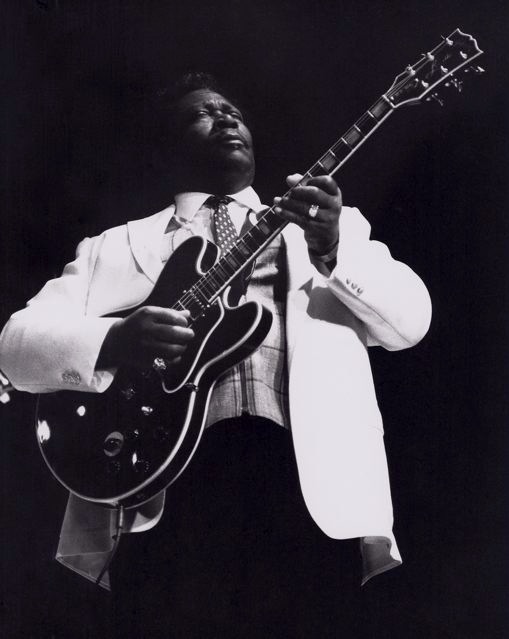 With a weekly salary of $22.50 working on a plantation in town, King recalled his first exposure to blues music saying, "I guess the earliest sound of blues that I can remember was in the fields while people would be pickin' cotton or choppin' or somethin'." And goes on to say during the interview with Contemporary Musicians "When I sing and play now I can hear those same sounds that I used to hear then as a kid." 

The Blues
During this time in history, blues music was looked at as the work of the devil, but King knew his passion was real and true. He would listen to early Blues singers on his aunts record player and got his first guitar from a loan that was given to him from his farm boss. This allowed B.B. to start taking lessons and would be the beginning of his relationship with the string instrument that would eventually turn him into a musical icon and make his music immortal, to be loved by generations to come.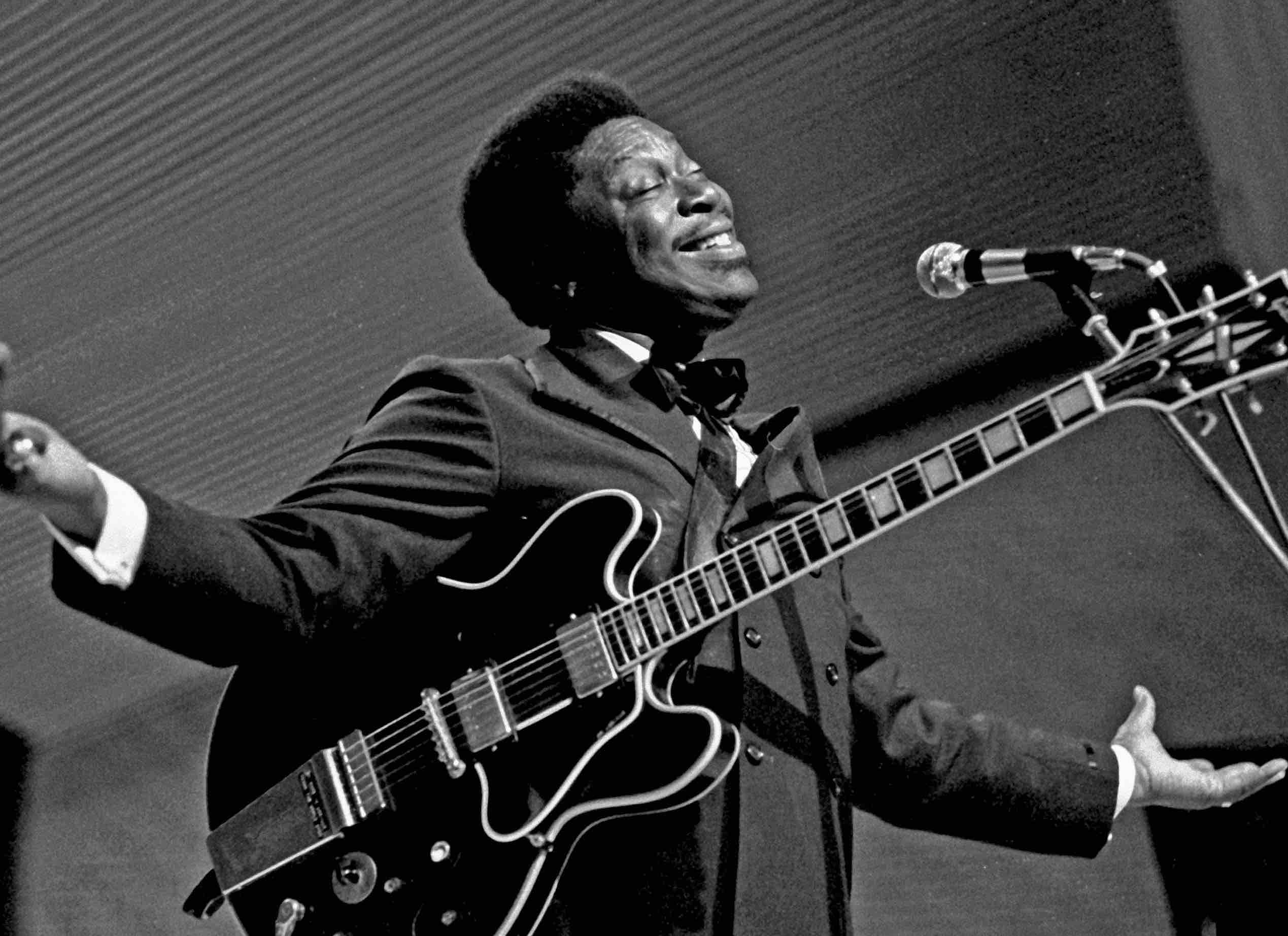 After serving time in the Army, Riley moved in with his cousin, who was also a blues guitarist. One day he went and sought out Sonny Boy Williamson in Memphis, Tennessee and asked if he could play a song for him. He was so impressed by Kings performance, that he offered him his own radio show and a chance to play regularly at Miss Annie's 16th Street Grill in town. On the air, he was known as "Beale Street Blues Boy". This would then be shortened to "bee-bee" and then once again, to those famous two initials.
This is when King was able to get his name and music into the airwaves, allowing himself to get signed by Bullet records in 1949. During this year, he recorded the songs "Miss Martha King" and "I've Got the Blues". King would be acquainted with Ike Turner during this time and later sign to RPM record label in 1951. By the middle of the 50's, King was playing around 300 shows a year and would continue with the live acts for more than twenty years.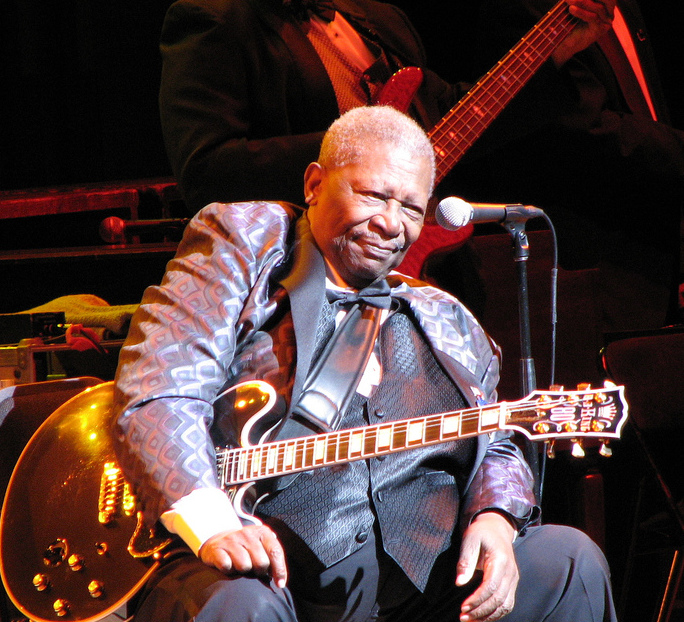 During a performance in Twist, Arkansas, two men got involved in a fight and knocked over a heater that started a fire and spread throughout the building. King was able to escape the fire, but realized his guitar was still inside and he went in to rescue his beloved instrument. After finding out the fight between the two men was about a woman named Lucille, He decided to name his guitar after her to remind himself to never do anything so foolish again.
B.B. King's legacy
Over the years, King would go on to win 15 Grammy Awards for his blues music. In 2006 King was also awarded the Presidential Medal of Freedom from President George W. Bush. The iconic Singer and guitarist was given his own museum in his home town of Indianola, Mississippi, dedicated to his life, his music, his musical influences, and the history of the Delta region. In 2008, King's album One Kind Favor won him yet another Grammy, making it his 15th overall.
B.B. King passed away on May 14, 2015 while in hospice care in Las Vegas, Nevada but his music will certainly live on forever. Arguably the best Blues guitarist of all time, regardless of his childhood and rough upbringing, King always stayed humble and grounded. He chose to not to hold grudges or anger and choose to take something good away from bad situation. King always took advantage of learning something new, no matter what it was.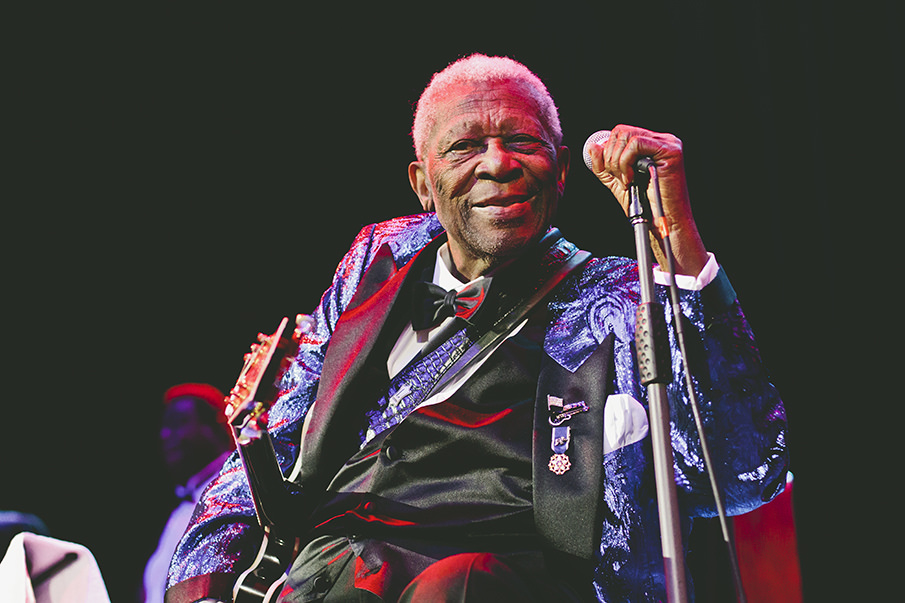 King summed up this mindset with one of his most famous quotes, "The beautiful thing about learning is nobody can take it away from you." B.B. King chose to see the beauty and amazingness in the world around him instead of the dark and dull life he knew from his childhood.