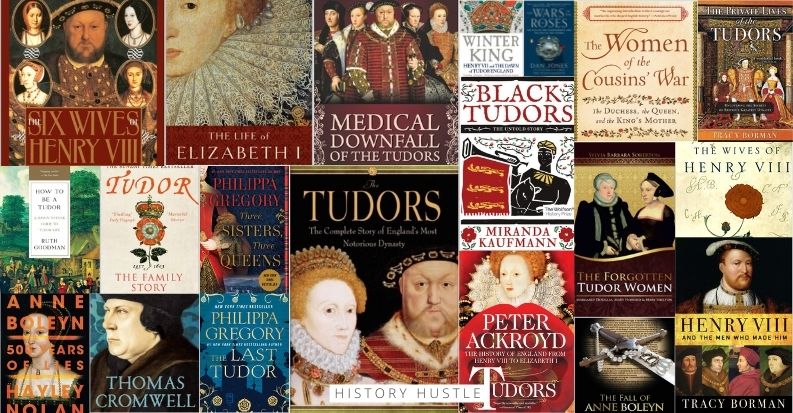 Learn more about the stories and interesting moments that shaped the Tudor dynasty, that began with King Henry VII and ends with the death of Elizabeth I without naming a successor, with these 20 best books about Tudor history.
With a rather scandalous beginning, a marriage between a royal attendant named Owen Tudor and the dowager queen Catherine of Valois (King Henry V's widow), the House of Tudors surely has plentiful fascinating tales. Discover how this royal family turned England from the medieval kingdom into a powerful and influential state.
NOTE: As an Amazon Associate we earn from qualifying purchases.
1. Three Sisters, Three Queens by Philippa Gregory
"When Katherine of Aragon is brought to the Tudor court as a young bride, the oldest princess, Margaret, takes her measure. With one look, each knows the other for a rival, an ally, a pawn, destined—with Margaret's younger sister Mary—to a unique sisterhood. The three sisters will become the queens of England, Scotland, and France."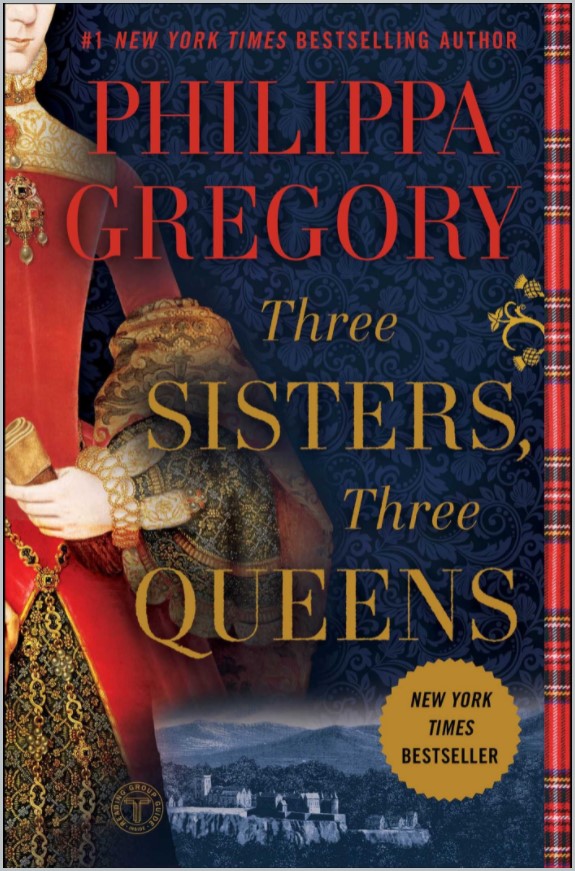 2. The Last Tudor by Philippa Gregory
"Jane Grey was queen of England for nine days. Her father and his allies crowned her instead of the dead king's half-sister Mary Tudor, who quickly mustered an army, claimed her throne, and locked Jane in the Tower of London. When Jane refused to betray her Protestant faith, Mary sent her to the executioner's block, where Jane transformed her father's greedy power-grab into tragic martyrdom."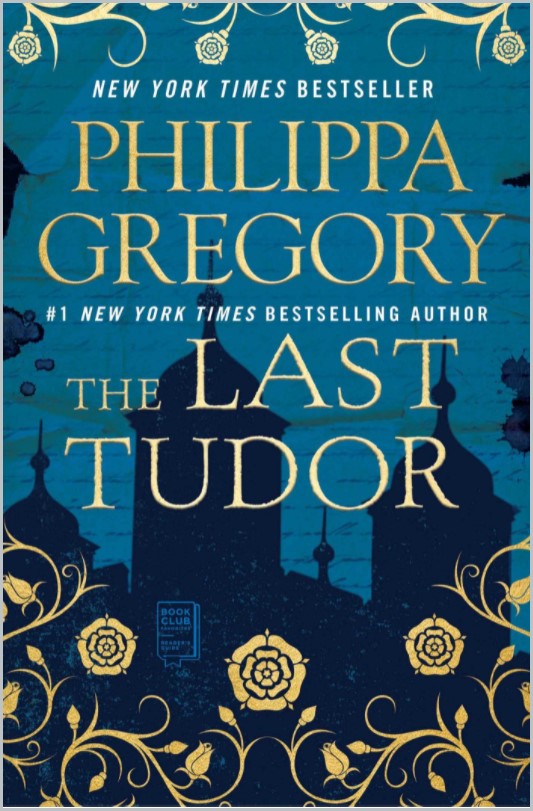 3. Anne Boleyn: 500 Years of Lies by Hayley Nolan
"In this electrifying exposé Hayley Nolan explores for the first time the full, uncensored evidence of Anne Boleyn's life and relationship with Henry VIII, revealing the shocking suppression of a powerful woman. So leave all notions of outdated and romanticised folklore at the door and forget what you think you know about one of the Tudors' most notorious queens. She may have been silenced for centuries, but this urgent book ensures Anne Boleyn's voice is being heard now."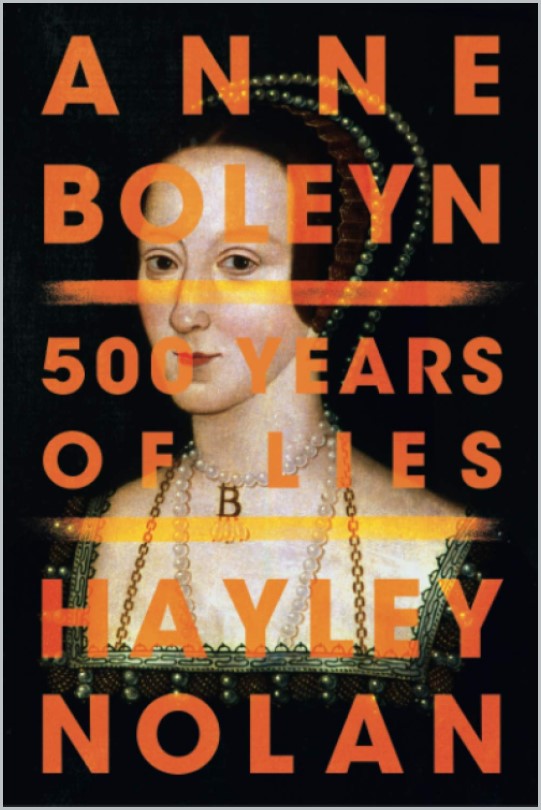 4. The Six Wives of Henry VIII by Alison Weir
"The tempestuous, bloody, and splendid reign of Henry VIII of England (1509-1547) is one of the most fascinating in all history, not least for his marriage to six extraordinary women. In this accessible work of brilliant scholarship, Alison Weir draws on early biographies, letters, memoirs, account books, and diplomatic reports to bring these women to life. Catherine of Aragon emerges as a staunch though misguided woman of principle; Anne Boleyn, an ambitious adventuress with a penchant for vengeance; Jane Seymour, a strong-minded matriarch in the making; Anne of Cleves, a good-natured and innocent woman naively unaware of the court intrigues that determined her fate; Catherine Howard, an empty-headed wanton; and Catherine Parr, a warm-blooded bluestocking who survived King Henry to marry a fourth time."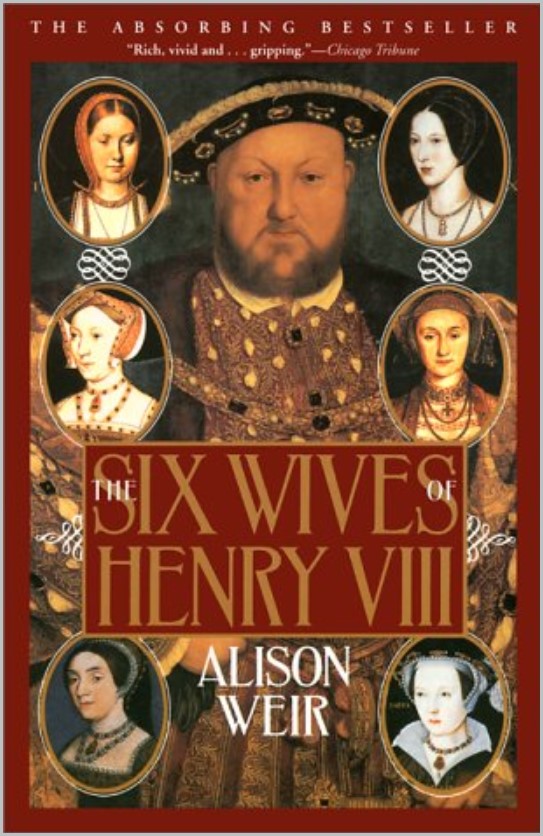 5. Thomas Cromwell: The Untold Story of Henry VIII's Most Faithful Servant by Tracy Borman
"Thomas Cromwell has long been reviled as a Machiavellian schemer who stopped at nothing in his quest for power. As King Henry VIII's right-hand man, Cromwell was the architect of the English Reformation; secured Henry's divorce from Catherine of Aragon and plotted the downfall of his second wife, Anne Boleyn; and was fatally accused of trying to usurp the king himself. But in this engrossing new biography, acclaimed British historian Tracy Borman reveals a different side to one of history's most notorious characters: that of a caring husband and father, a fiercely loyal servant and friend, and a revolutionary who was key in transforming medieval England into a modern state."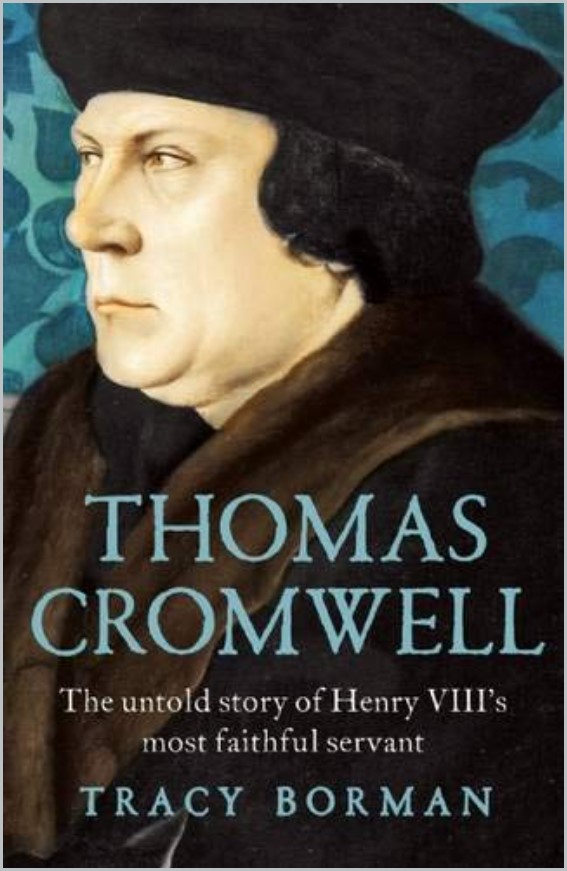 6. The Wars of the Roses: The Fall of the Plantagenets and the Rise of the Tudors by Dan Jones
"Some of the greatest heroes and villains of history were thrown together in these turbulent times, from Joan of Arc and Henry V, whose victory at Agincourt marked the high point of the medieval monarchy, to Richard III, who murdered his own nephews in a desperate bid to secure his stolen crown. This was a period when headstrong queens and consorts seized power and bent men to their will. With vivid descriptions of the battles of Towton and Bosworth, where the last Plantagenet king was slain, this dramatic narrative history revels in bedlam and intrigue. It also offers a long-overdue corrective to Tudor propaganda, dismantling their self-serving account of what they called the Wars of the Roses."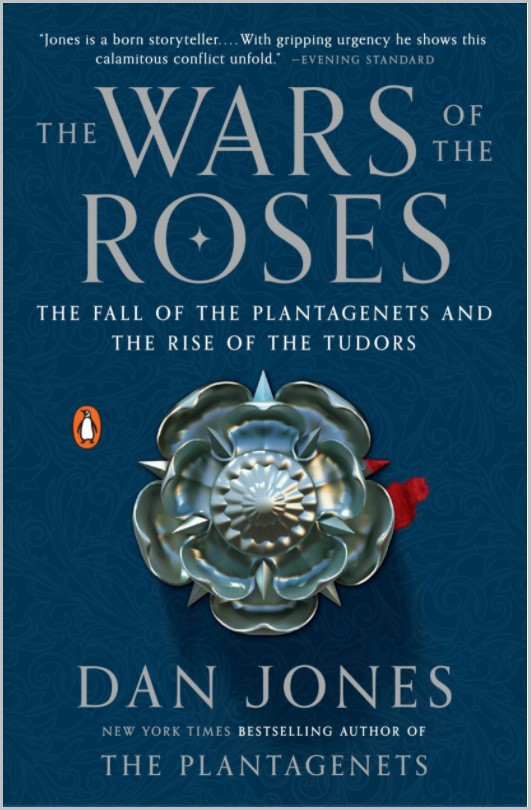 7. The Private Lives of the Tudors: Uncovering the Secrets of Britain's Greatest Dynasty by Tracy Borman
"In The Private Lives of the Tudors, Tracy Borman delves deep behind the public face of the monarchs, showing us what their lives were like beyond the stage of court. Drawing on the accounts of those closest to them, Borman examines Tudor life in fine detail. What did the monarchs eat? What clothes did they wear, and how were they designed, bought, and cared for? How did they practice their faith? And in earthlier moments, who did they love, and how did they give birth to the all-important heirs?"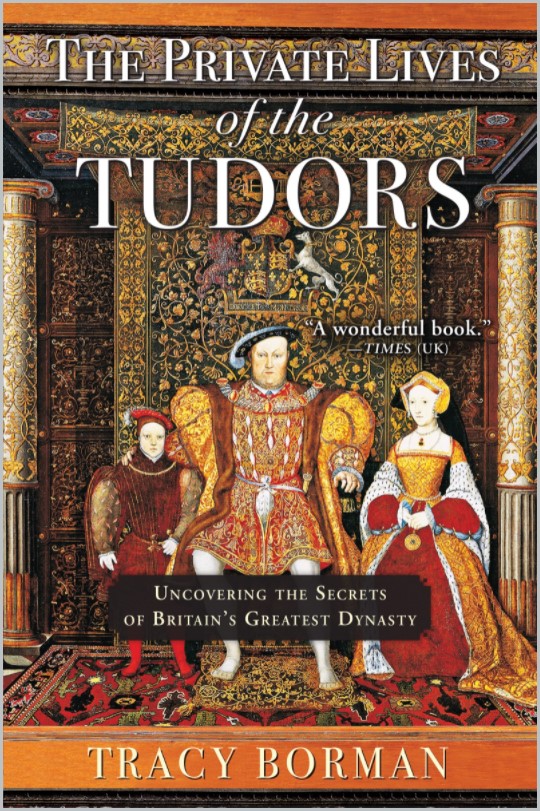 8. Medical Downfall of the Tudors: Sex, Reproduction & Succession by Sylvia Barbara Soberton
"The Tudor dynasty died out because there was no heir of Elizabeth I's body to succeed her. Henry VIII, despite his six marriages, had produced no legitimate son who would live into old age. Three of the reigning Tudors (Edward VI, Mary I and Elizabeth I) died without heirs apparent, the most tragic case being that of Mary Tudor, who went through two recorded cases of phantom pregnancy. If it were not for physical frailty and the lack of reproductive health among the Tudors, the course of history might have been different."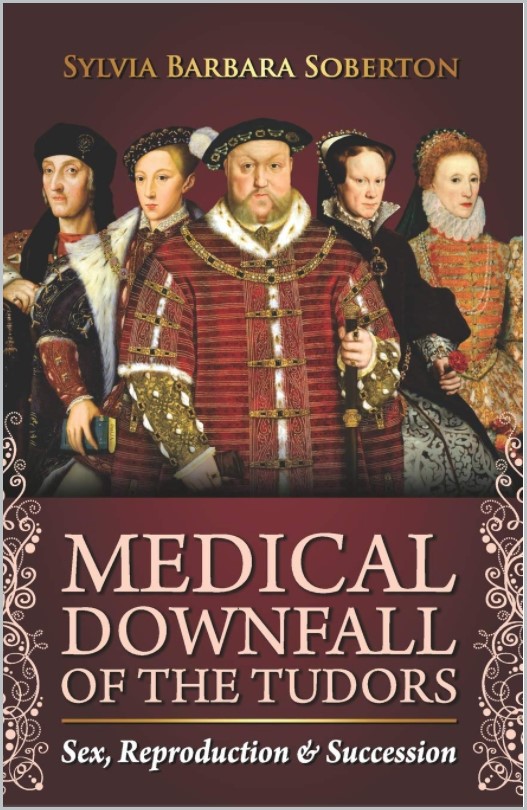 9. The Life of Elizabeth I by Alison Weir
"Perhaps the most influential sovereign England has ever known, Queen Elizabeth I remained an extremely private person throughout her reign, keeping her own counsel and sharing secrets with no one–not even her closest, most trusted advisers. Now, in this brilliantly researched, fascinating new book, acclaimed biographer Alison Weir shares provocative new interpretations and fresh insights on this enigmatic figure."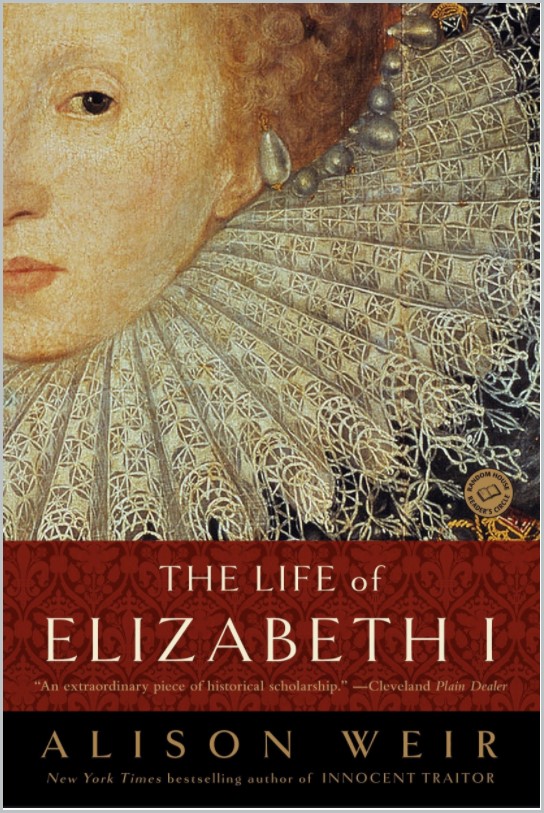 10. How To Be a Tudor: A Dawn-to-Dusk Guide to Tudor Life by Ruth Goodman
"On the heels of her triumphant How to Be a Victorian, Ruth Goodman travels even further back in English history to the era closest to her heart, the dramatic period from the crowning of Henry VII to the death of Elizabeth I. A celebrated master of British social and domestic history, Ruth Goodman draws on her own adventures living in re-created Tudor conditions to serve as our intrepid guide to sixteenth-century living. Proceeding from daybreak to bedtime, this "immersive, engrossing" (Slate) work pays tribute to the lives of those who labored through the era."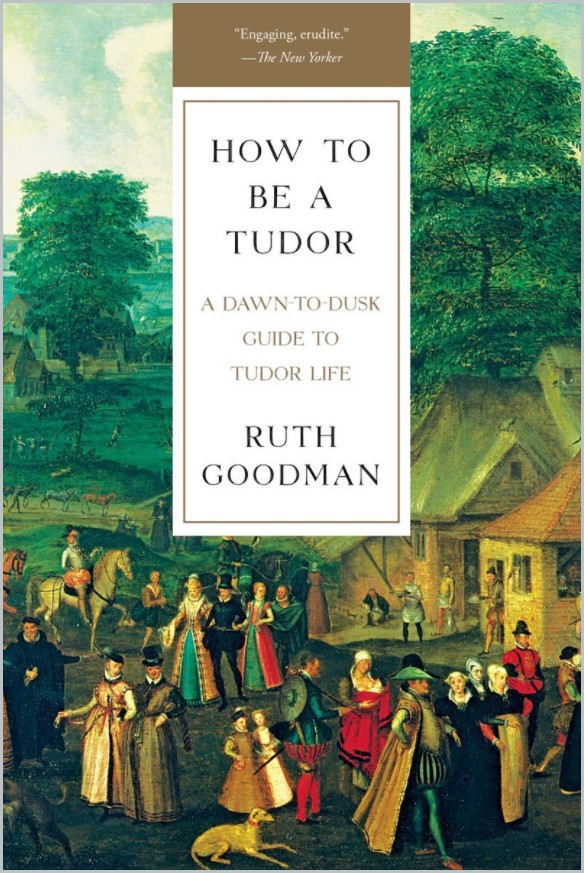 11. Black Tudors: The Untold Story by Miranda Kaufman
"They were present at some of the defining moments of the age. They were christened, married and buried by the Church. They were paid wages like any other Tudors. The untold stories of the Black Tudors, dazzlingly brought to life by Kaufmann, will transform how we see this most intriguing period of history."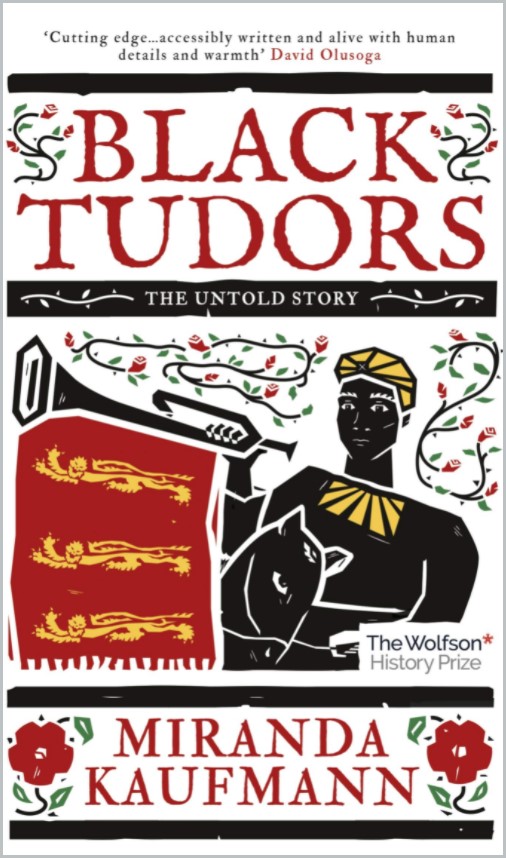 12. Tudors: The History of England from Henry VIII to Elizabeth I by Peter Ackroyd
"Tudors is the story of Henry VIII's relentless pursuit of both the perfect wife and the perfect heir; of how the brief reign of the teenage king, Edward VI, gave way to the violent reimposition of Catholicism and the stench of bonfires under "Bloody Mary." It tells, too, of the long reign of Elizabeth I, which, though marked by civil strife, plots against her, and even an invasion force, finally brought stability."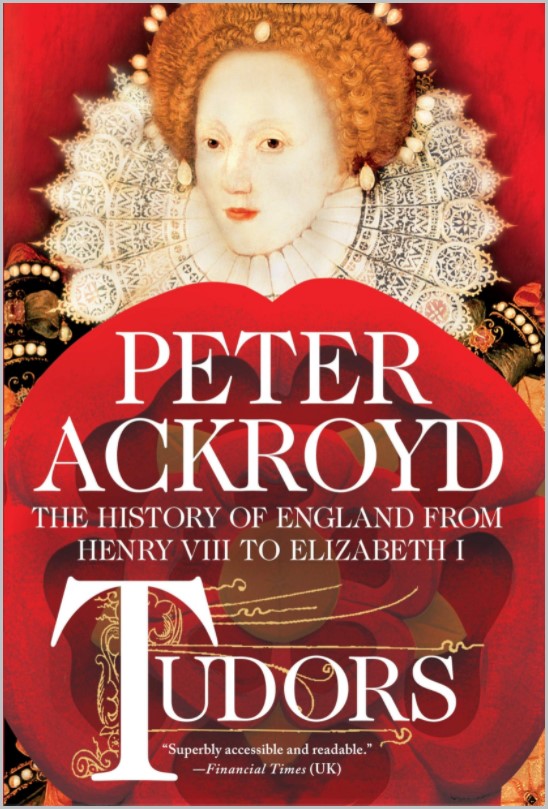 13. The Women of the Cousins' War: The Duchess, the Queen, and the King's Mother by Philippa Gregory, David Baldwin, and Michael Jones
"In her essay on Jacquetta, Philippa Gregory uses original documents, archaeology, and histories of myth and witchcraft to create the first-ever biography of the young duchess who survived two reigns and two wars to become the first lady at two rival courts. David Baldwin, established authority on the Wars of the Roses, tells the story of Elizabeth Woodville, the first commoner to marry a king of England for love. And Michael Jones, fellow of the Royal Historical Society, writes of Margaret Beaufort, the almost-unknown matriarch of the House of Tudor."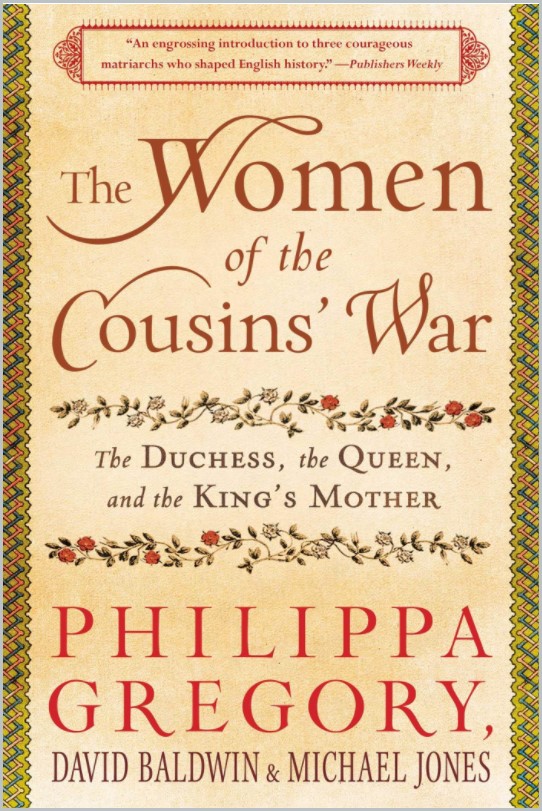 14. The Fall of Anne Boleyn: A Countdown by Claire Ridgway
"Drawing on sixteenth century letters, eye witness accounts and chronicles, Claire Ridgway leads the reader through the sequence of chilling events one day at a time, telling the true story of Anne Boleyn's fall. The Fall of Anne Boleyn: A Countdown is presented in a diary format, allowing readers to dip in, look up a particular date, or read from start to finish. Special features include mini biographies of those involved, a timeline of events and full referencing."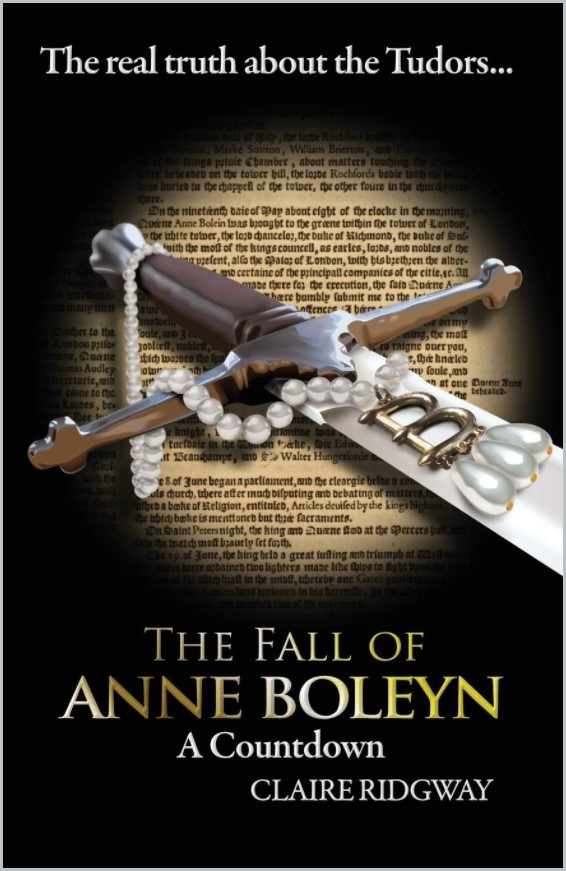 15. Winter King: Henry VII and the Dawn of Tudor England by Thomas Penn
"In 1501, England had been ravaged for decades by conspiracy, coups, and violence. Through luck, guile, and ruthlessness, Henry VII, the first of the Tudor kings, emerged as ruler—but as a fugitive with a flimsy claim to England's throne, he remained a usurper and false king to many, and his hold on power was precarious."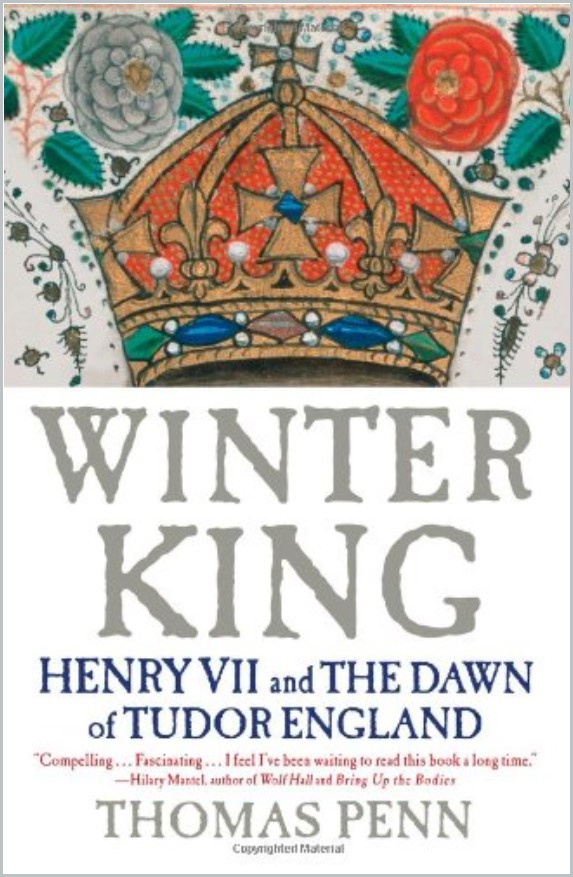 16. The Tudors: The Complete Story of England's Most Notorious Dynasty by G.J. Meyer
"In 1485, young Henry Tudor, whose claim to the throne was so weak as to be almost laughable, crossed the English Channel from France at the head of a ragtag little army and took the crown from the family that had ruled England for almost four hundred years. Half a century later his son, Henry VIII, desperate to rid himself of his first wife in order to marry a second, launched a reign of terror aimed at taking powers no previous monarch had even dreamed of possessing. In the process he plunged his kingdom into generations of division and disorder, creating a legacy of blood and betrayal that would blight the lives of his children and the destiny of his country."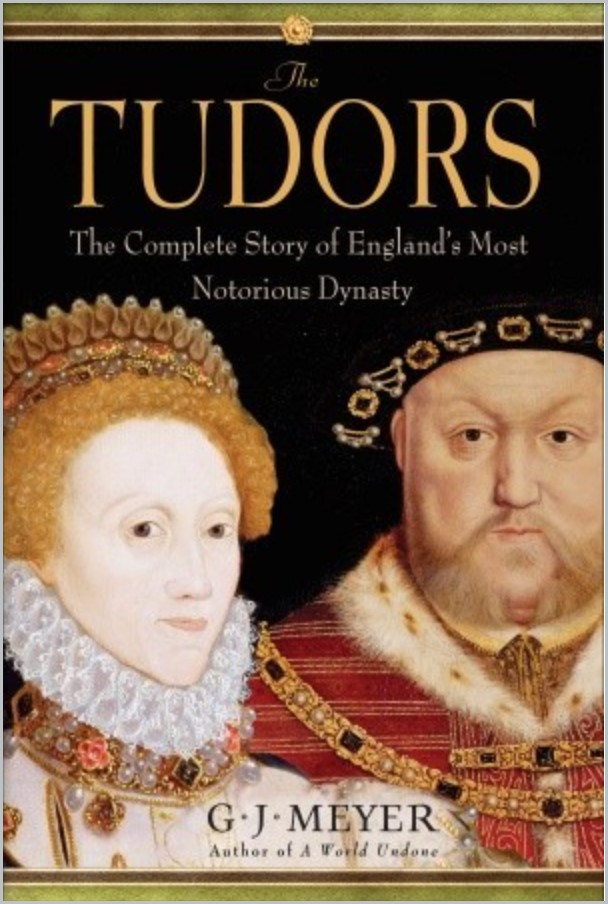 17. The Forgotten Tudor Women by Sylvia Barbara Soberton
"Margaret Douglas was the daughter of Henry VIII's elder sister Margaret, Queen of Scotland. She was imprisoned thrice, and each time, as she admitted, "not for matters of treason, but for love matters". Her legacy includes marrying her son to Mary, Queen of Scots, and playing the doting grandmother to King James VI and I."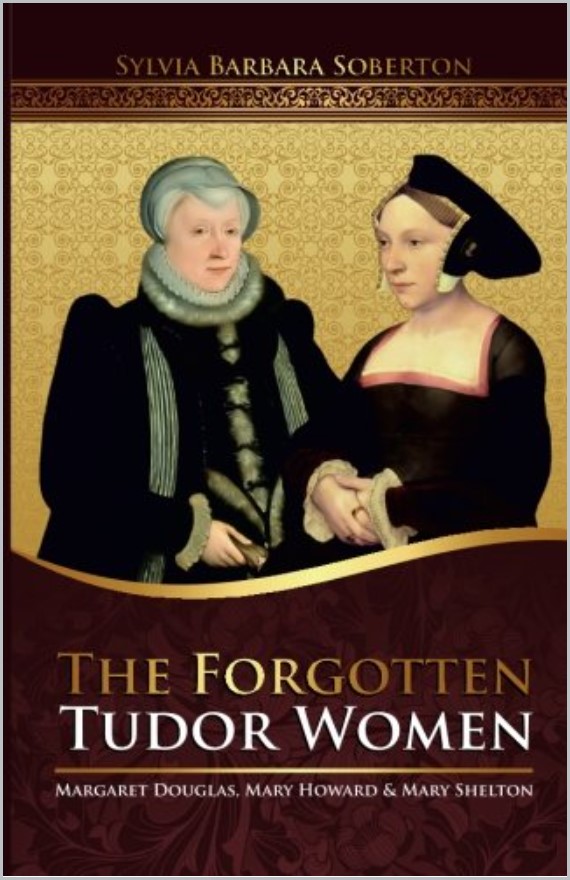 18. Tudor: The Family Story by Leanda de Lisle
"The Tudor canon typically starts with the Battle of Bosworth in 1485, before speeding on to Henry VIII and the Reformation. But this leaves out the family''s obscure Welsh origins, the ordinary man known as Owen Tudor who would fall (literally) into a Queen''s lap, and later her bed. It passes by the courage of Margaret Beaufort, the pregnant thirteen-year-old girl who would help found the Tudor dynasty; and the childhood and painful exile of her son, the future Henry VII. It ignores the fact that the Tudors were shaped by their past — those parts they wished to remember and those they wished to forget."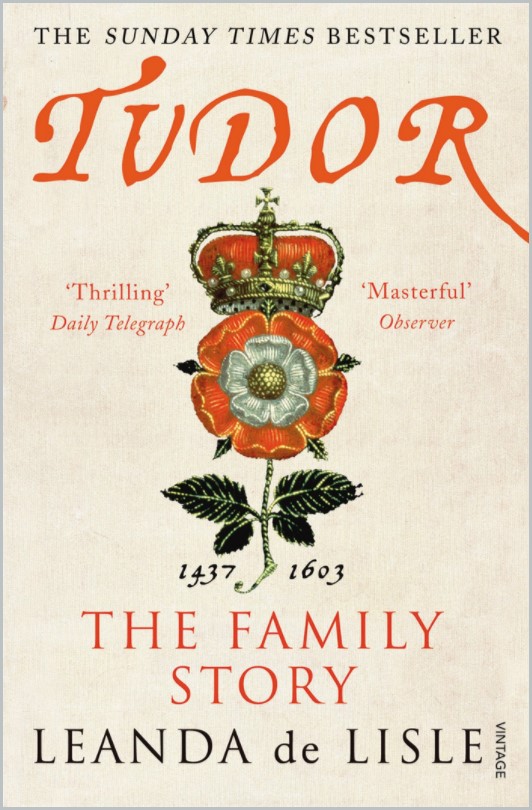 19. The Wives of Henry VIII by Antonia Fraser
"Under Antonia Fraser's intent scrutiny, Catherine of Aragon emerges as a scholar-queen who steadfastly refused to grant a divorce to her royal husband; Anne Boleyn is absolved of everything but a sharp tongue and an inability to produce a male heir; and Catherine Parr is revealed as a religious reformer with the good sense to tack with the treacherous winds of the Tudor court.  And we gain fresh understanding of Jane Seymour's circumspect wisdom, the touching dignity of Anna of Cleves, and the youthful naivete that led to Katherine Howard's fatal indiscretions.  The Wives of Henry VIII interweaves passion and power, personality and politics, into a superb work of history."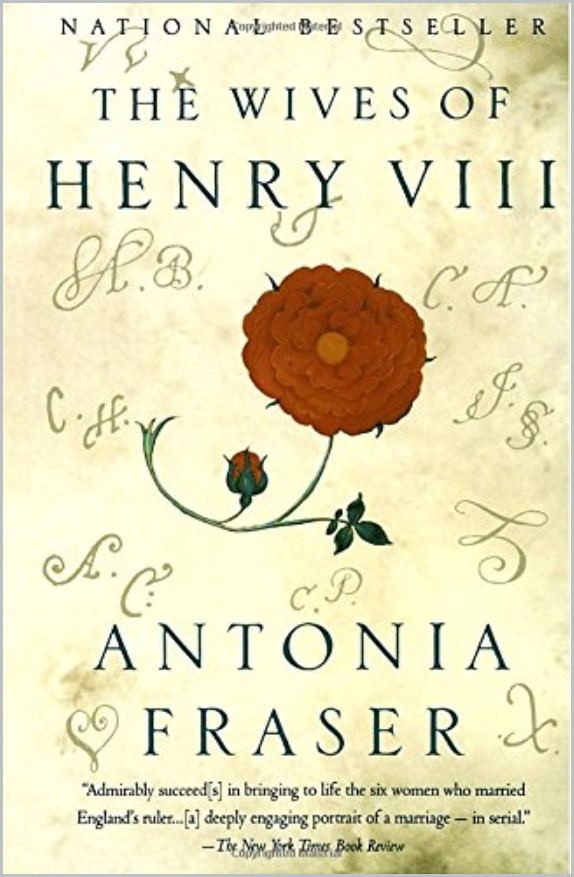 20. Henry VIII: And the Men Who Made Him by Tracy Borman
"Henry VIII is best known in history for his tempestuous marriages and the fates of his six wives. However, as acclaimed historian Tracy Borman makes clear in her illuminating new chronicle of Henry's life, his reign and reputation were hugely influenced by the men who surrounded and interacted with him as companions and confidants, servants and ministers, and occasionally as rivals―many of whom have been underplayed in previous biographies."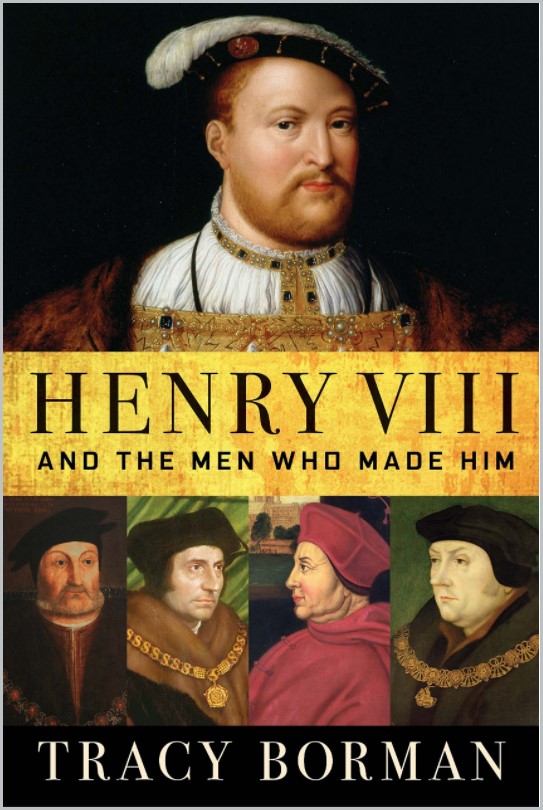 For the best books in WWII History see our list here.