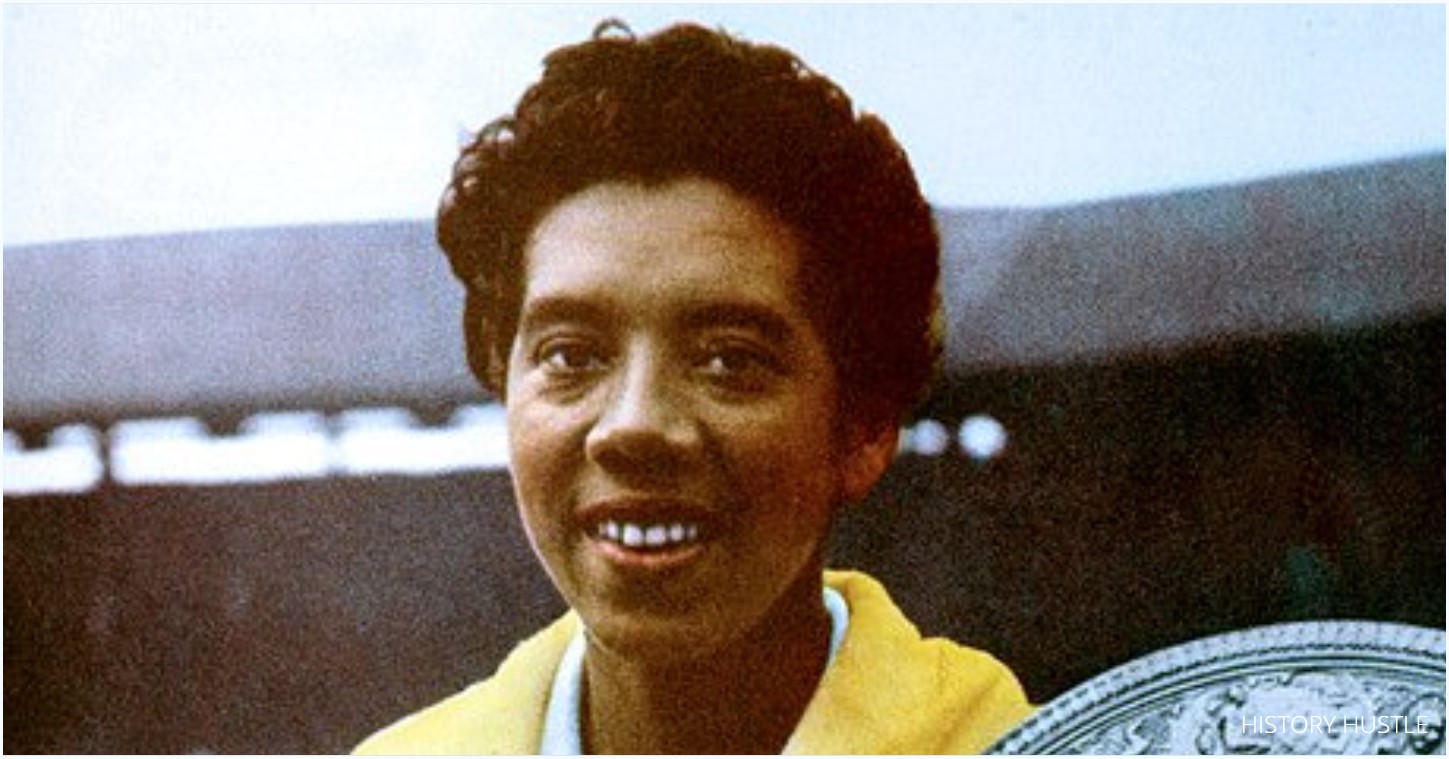 Before Serena Williams, there was Althea Gibson – the first Black player to compete at US National Championships and the first to be ranked No.1 in the world. She achieved this during a time when American sports is still very segregated. In fact, even Serena Williams herself describes Althea Gibson as the sport's most important pioneer.
During the peak of her career, 1956-1958, Althea Gibson won 11 titles of the 19 major finals she participated in, in the two-year period.
This includes five Grand Slam doubles titles, two singles titles in the US National Championships, and two singles titles at the All-England Tennis Club where Queen Elizabeth herself presented the trophy.
She also became the first Black woman to appear on the cover of Sports Illustrated.
Her love for sports went beyond tennis, she also played basketball and golf. In fact, she was also the first African-American woman to join the Ladies Professional Golf Association (LPGA) tour, at the age of 37.
Fact checks the sources used for this fact at the end of this article.
Even at a young age, Althea, who was tall and very athletic, was already extremely competitive. She was exposed to games and sports because the street across their apartment was a designated play area. She would actually skip school just to play sports.
Eventually, she dropped out at age 13. And fearing her father's beatings, she decided to stay for a while at the Society for the Prevention of Cruelty to Children.
Her talent for sports was first noticed by jazz musician Buddy Walker who eventually introduced her to tennis. She then began lessons at the Cosmopolitan Tennis Club and eventually got noticed at the American Tennis Association (ATA), US' oldest Black sports organization.
Two physicians, Walter Johnson and Hubert Eaton recognized that she had what it takes and knew she needed formal education to shape her into a champion. Under their sponsorship, they provided her access to formal education, advanced tennis instruction, and more important competitions.
In spite of her many achievements in the ATA circuit, she was still not allowed to play in the US National Championships (now known as the US Open).
But thanks to the intense lobbying of ATA's officials and Alice Marble, a four-time US Nationals champion, the USLTA's whites-only culture was challenged publicly and she was eventually given an invitation. United States Lawn Tennis Association (USLTA) is now known as the United States Tennis Association (USTA).
It was not an easy journey for Althea Gibson. She was a woman, and Black. It did take a lot of dedication, hard work, and help from a lot of people for Althea to penetrate an elite and country-club sport like tennis. And suffice to say, it was all worth it. Not only was she able to achieve a lot of firsts but she absolutely paved the way for the likes of the Williams sisters. She undoubtedly became an amazing role model for young women and people of color.
Althea Gibson died on September 28, 2003, at the age of 76. The USTA unanimously voted to erect a statue in her honor which was unveiled at Flushing Meadows in 2019.
FACT CHECK – Althea Gibson
Click the sources used for this fact:
www.smithsonianmag.com
www.tennisfame.com
www.nytimes.com
www.womenofthehall.org
en.wikipedia.org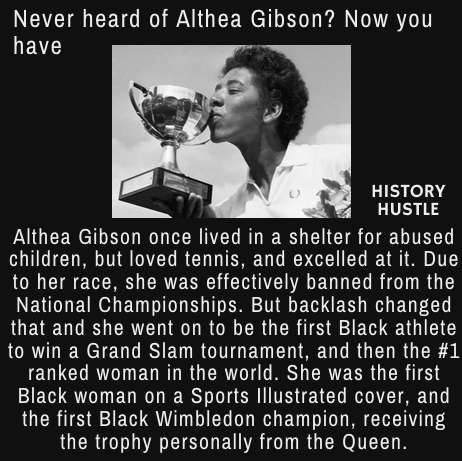 For more sports history, find out who the first woman to compete in Formula 1 Grand Prix was.