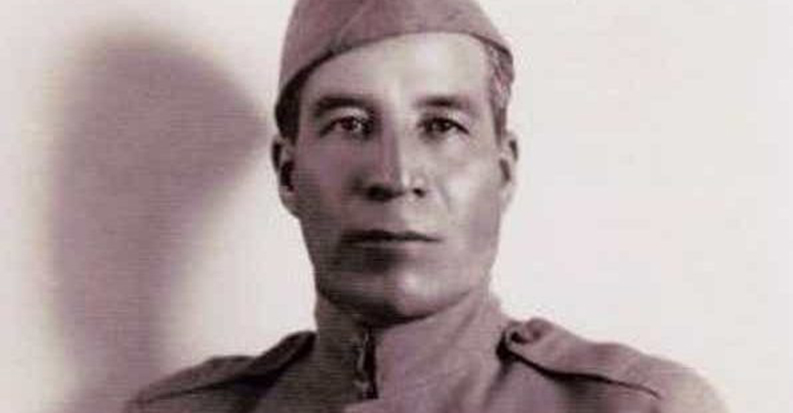 Yes, you read it right, Private Marcelino Serna is Texas' most decorated US Soldier in World War I. And he's a Mexican immigrant! He was awarded the Distinguished Service Cross, two French Croix de Guerre with Palms, and an Italian Croce al Merito di Guerra. He also received a French Commemorative Medal, a French St. Mihiel Medal, a Victory Medal with five stars, a Victory Medal with three campaign bars, and two Purple Hearts. Surely, one of the most decorated indeed!
Notice how one medal seems to be missing? Yes, apparently Marcelino Serna is deprived of the Medal of Honor because of…his race? Well, advocates believe so. A Latino civil rights group said that his being a Mexican American and an immigrant caused him the Medal of Honor.
Fact check the sources used for this fact at the end of this article.
Marcelino Serna was born in Chihuahua City, Mexico on April 26, 1896. When he was 20, he came to the United States in search of a better future. Although he spoke no English, he was able to work as a maintenance crew in railroad systems, and eventually became a farmhand in Colorado.
Around the time the US declared war on Germany in 1917, Marcelino Serna's illegal immigrant status came to light when he was taken to Fort Morgan, Colorado by military police searching for draft dodgers. He was then offered the opportunity to return to Mexico. Marcelino opted to join the US Army instead and the rest, as they say, is history – one that is not short of bravery and devotion!
At least there are two notable instances that clearly show this.
During the Battle of Saint-Mihiel, Private Marcelino Serna volunteered to scout ahead after his unit came under heavy machine-gun fire that already claimed 12 of his fellow soldiers. He was able to get close enough to the machine gun emplacement to toss grenades. Because of this, six German soldiers were killed and he was able to capture the remaining 8.
Then during the Meuse-Argonne offensive, he volunteered yet again, to scout ahead! He singlehandedly killed 26 enemy soldiers and imprisoned 24 more by making the Germans believe that they're being attacked by a large force. Well, at least that's the impression they got when Private Serna, armed only with a rifle, pistol, and grenades, laid down fire on them while continuously changing positions around the trench.
It's quite sad that his acts of bravery and devotion were not fully appreciated because he happened to have served during a time of extreme prejudice. Lawrence Romo, national commander of the American GI Forum (a civil rights organization) believed that the omission of details on the number of enemy soldiers Private Serna killed and captured from his Distinguished Service Cross documents, is an attempt to watered-down his citation so that they wouldn't have to give him the Medal of Honor.
Petitions we're made on his behalf to be awarded the honor, it hasn't happened yet but perhaps one day. The US Congress did order the Pentagon last 2019, to review records of World War I soldiers to see if any were denied the Medal of Honor on the grounds of race or religion. A similar review was also actually ordered in 2002 for later wars which resulted in 24 veterans (mostly Latinos) being awarded the Medal of Honor by then-President Obama in 2014.
Marcelino Serna was discharged from the US Army in May 1919 and settled humbly and quietly in El Paso, Texas. He married Simona Jimenez in 1922 and became a US citizen two years later. He went on to live a full life until his death on February 29, 1992, at the age of 95.
FACT CHECK – Marcelino Serna
Click the sources used for this fact:
www.uscis.gov
texashistoricalfoundation.org
www.nbcnews.com